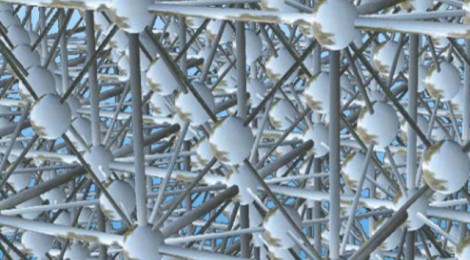 OK so cold fusion has been a whipping boy topic since 1989. In this dis-information age whatever anyone wants to proclaim to be controversial they can. In doing so they will draw in the drones of media who will sell that controversy up one side and down the other. Hey its way easier to sell tickets to a debate if you can force the parties to the debate into as much polarity as possible and call it a fight. The most holy of all commandments in the world of media is "If it bleeds, it leads."
Someone suggested the field of cold fusion needed a new name, it may have be one of the nervous physicists from the institutional research. It took some years for traction to be found with a new moniker and that moniker seems to have become LENR, Low energy Nuclear Reactions.
So if you want to read all about LENR go to the LENR-CANR.org web site…. what's CANR you say? Never mind that name is never going to catch on.
A better read is found on Mitch's site Cold Fusion Times which has been around the longest and is authored by a real, and unabashed, scientist in the field and not some Johnny come lately.
NEWS OF MERIT
Billionaire Helps Fund University of Missouri Cold Fusion Research
Billionaire gives MU $5.5 million.
Sidney Kimmel, founder and chairman of The Jones Group — which includes brands such as Anne Klein, Nine West and Gloria Vanderbilt — donated the money through his charitable foundation. Kimmel, who has never been on MU's campus, said in a statement that he chose the university because it is has research capacity across several fields and is interested in benefiting society.
Kimmel is one of four billionaires in the United States who have given more than half of their wealth to philanthropy, according to Business Week. Since 1993, the Sidney Kimmel Foundation and its foundation for cancer research have committed more than $750 million to philanthropic causes.
Mostly, MU scientists will be trying to figure out why excess heat has been observed when hydrogen or deuterium interacts with materials such as palladium, nickel or platinum under extreme conditions. Researchers don't know how the heat is created, nor can they duplicate the results on a consistent basis.
"It's a chance to turn cold confusion to real understanding and opportunity," said Rob Duncan, MU's vice chancellor for research.
Since researchers Martin Fleischmann and Stanley Pons declared they had observed tabletop energy, scientists have been scrambling to re-create the phenomenon. Once dubbed "cold fusion," some now refer to the process as a low-energy nuclear reaction. Some companies have even been trying to find marketplace applications for the excess heat, even though it's not consistent.
In his statement, Kimmel said he believes in investing in causes that benefit future generations. "This may be futuristic," he said, referring to the science, "but when it comes to energy, our future is now."
Graham Hubler appointed director of Nuclear Renaissance Institute
March 15, 2013
COLUMBIA, Mo. ­— University of Missouri Vice Chancellor for Research Rob Duncan has announced that Graham K. Hubler, a nuclear physicist who worked for the Naval Research Laboratory for 40 years, has been named director of the Sidney Kimmel Institute for Nuclear Renaissance (SKINR) at Missouri University.
July 21-27, 2013 Univ. of Missouri, Columbus Missouri
Welcome message from General Chair Dr. Robert V. Duncan
It gives me great pleasure to welcome you to this year's International Conference on Condensed Matter Nuclear Science, (ICCF), the 18th meeting of this community. We at the University of Missouri (MU) are delighted to team with ENEA and National Instruments to review and explore developments in condensed matter nuclear science. There have been great advances in this discipline over the last five years by research labs and private institutions around the world, and this work will be explored at ICCF-18. The Naval Research Lab (NRL), and many other excellent laboratories have confirmed that the excess heat effects reported by Fleischmann and Pons are real, and roughly one thousand times larger than can be attributed to a chemical process. Other phenomena, such as transmutation and nuclear process of geologic origin, remain at the forefront of current inquiry. There have also been developments and confirmations of nuclear process in other condensed matter systems, and many of these reports come from outside the traditional ICCF Community. For example, NASA, using its FERMI gamma burst satellite has confirmed antimatter ejections from major thunderstorms many hundreds of times. In the past, we have seen the development of pyro-electric hydrogen fusion at UCLA, and the development of piezo-electric hydrogen fusion continues at MU today. Clearly, condensed matter nuclear science is undergoing a renaissance. Join us here at the University of Missouri as we review the state of our understanding of these systems, and as we apply the scientific method to understanding anomalous phenomena that are based upon reproducible empirical reports.
Robert V. Duncan, Ph.D. 
General Chair, ICCF-18
Professor of Physics and
Vice Chancellor for Research
University of Missouri, Columbia, MO