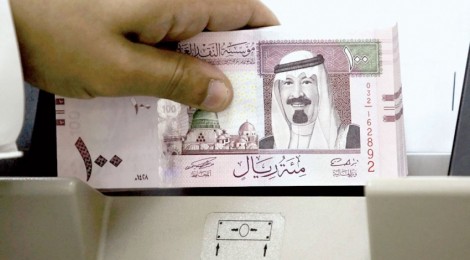 Saudi Arabia is working to create the world's largest sovereign wealth fund so it might redirect the nation away from dependence on oil!
What do the Saudi's know? Will they have time before the bottom falls completely out of the oil market?
We've reported here on the emergence of cold fusion as the ultimate Black Swan transformational technology. It seems our birdering reports have been noted in Saudi Arabia.
Crown Prince Mohammed bin Salman has, in interviews with Bloomberg News, described the nations new vision for a $2+ trillion sovereign wealth fund. The purpose of the fund is to begin immediately to rapidly and shockingly wean the kingdom off oil. In the near term the prince said Saudi hopes to sell public shares in Aramco's parent company and transform the oil giant into an industrial conglomerate. The IPO is to take place within months.
"What is left now is to diversify investments. So within 20 years, we will be an economy or state that doesn't depend mainly on oil."
King Salman's 30-year-old son is intending to transform the world's biggest and richest oil exporter into an entirely new nation/economy. He notes that as his strategy takes shape, the speed of change may shock the conservative Saudi society accustomed to decades of government handouts.
A news report of 1 year ago proposed the notion that the Saudi Royal family was very aware and working on a 'black swan' scenario. At the time the Saudi Oil Minister Ali Al-Naimi was said to have asked the rhetorical question, "Is there a black swan that we don't know about which will come by 2050 and we will have no demand for oil?"  It seems the kingdom got the answer he expected!
Cash is King
The Crown Prince's new fund will immediately play a major role in the Saudi and global economy as they invest at home and more importantly abroad. The fund will be so powerful that it will be able to easily, or forcefully, buy the world's four largest public companies, Apple Inc., Google parent Alphabet Inc., Microsoft Corp. and Berkshire Hathaway Inc. with plenty of cash left over. Those companies might need to start work on takeover plans immediately. The fund will increase by ten-fold Saudi foreign investments by 2020 increasing the present day 5% foreign investment to 50%!
A Saudi "National Transformation Plan" is slated to be announced within a month, including steps to raise non-oil revenue steadily through various measures including fees and value-added taxes.
"We are working on increasing the efficiency of spending," said Prince Mohammed, who is second-in-line to the throne. The government used to spend up to 40 percent more than allocated in its budget and that was whittled to 12 percent in 2015, he said. "So I don't believe that we have a real problem when it comes to low oil prices."
What could be the stimulus for this Saudi emergency action plan?
What if the reason for the Saudi abruptly changing the course of their financial future were the emergence of a transformational new energy source that will soon render oil in the ground into a stranded asset?
Are They Too Late?
The IMF, International Monetary Fund, noted in a recent report (2014) that there are "many examples of failure" by countries trying to reduce reliance on energy production and few successes.
Gulf Oil monarchies may have missed the boat and best chance as oil prices have already collapsed to less than 50% of recent value and trade at $40 or less now.
"It is clear Saudi Arabia needs to reform, diversify, and re-energize its economy, but this will involve more than just increasing investments in non-oil industries," said Paul Sullivan, a professor of security studies at Georgetown University in Washington. "One cannot order economic reforms like a multiple course dinner."
Prince Mohammed has consolidated more power than anyone in his position since the founding of the kingdom in 1932. He now oversees the military as well as overseeing ministries of finance, oil and the economy through the Council for Economic and Development Affairs. The council, which was established after his father became king. Now he is in control of the new Public Investment Fund.
The Prince noted the fund has some immediate targets and is looking at "two opportunities outside Saudi Arabia" in the financial industry," he declined to name the possible acquisition targets but was confident in their plan, "I believe that we will conclude at least one of them."
In July, the Prince's fund acquired a 38 percent stake in South Korea's Posco Engineering & Construction Co. for $1.1 billion and in the same month agreed to a $10 billion partnership to invest in Russia with the Russian Direct Investment Fund.
"Undoubtedly, it will be the largest fund on Earth," the prince said. "This will happen as soon as Aramco goes public."
This young Prince and his bankroll will have to ride the fastest Arabian Stallion if they are to stay ahead oil collapse and manage to sell off sufficient stock to create that bankroll. Surely the reports of transformational new energy that renders fossil fuels into stranded assets is the most powerful of all Black Swans. It is also very good news for the world's environment, who would have thought that Saudi Arabia's 'Millennial Prince', might become the environmental/economic man to save the planet? As the Saudi 'black swan' takes flight away from oil the world is sure to follow.